Performance Irish Draught four or five years old
1st Hollypark Prince
Holly park Horses & Michael MacDonagh
Ian Moloney
2nd Dowdstown Purple
Barry & Jackie Marsh
David O'Connor
3rd Gneeve King William
John & Leanne O'Sullivan
Jason Furlong
4th Killbrew Legend
Darren Jordan
Diarmuid Ryan
5th Shanbally Remember Me
Maria & Tom McNamara
Maria McNamara
Performance Irish Draught six years old or over
1st Stormy Diamond Lady
Marian Ryan & Kieran Smith
Sean Looney
2nd Lachain Blue Boy
Eamonn Darcy
Amanda Fahy
3rd Auburn Windy Fallon
Patricia Cullen
Barry Higgins
4th Peters Pride
Veronica Agnew
Gilly Crawford
5th Hollypark Bouncer
Hollypark Horses & Michael MacDonagh
Ian Moloney
Irish Draught Mares three or four years old, with or without foal at foot
1st Hio Lady Bountyful
Joan Douglas
2nd Edeneagor Rosie
Jim McNulty
3rd Cloondalagan View
Darragh Cosgrove
4th Moylough Melody
Patrick Hoare
5th Derrynasagurt Rose
Sean Scannell
6th Barnaview April Mist
Mary T. Murphy
7th Callows Robin
Aidan Flanagan
Irish Draught Mares five years old or over, with foal at foot.
1st Fuerty Princess
Mary Murphy
2nd Lady Hattie
John Bracken
3rd Strictly Come Bouncing
Liam Lynskey
4th Clogheen Jenny
Daniel Molloy
5th Gweebarra Genesis
Charmaine Kee
6th Our Katie
Gillian Devenney
7th Glensmill JLos Silver Star
Gillian Devenney
Four year old performance Irish draught
1 Barry Marsh's Dowdstown Purple by Crosstown Dancer ex Dowdstown Jane. Bd James Hoare
2 Victoria Teuton's Shannaghmore Ringmaster by Windgap Blue ex Sandringham. Bd Patrick Murphy
3 Patricia Molloy's Moylough Junior by Mountain Diamond ex Moylough Dolly. Bd Pat Hoare
4 Marie Helene Finegan's MFH S Snow Storm by Roma Caen Flight ex Annaghdown Big Sister. Bd Tom Byrne
5 Maria McNamara's Shanbally Spot On by Cappa Cassanova ex Flagmount Gillian. Bd James Steele
6 Maria McNamara's Shanbally Remember Me by Cappa Cassanova ex Manor Over Draught. Bd James Steele.
Sponsored by Lisburn & Castlereagh City Council and supported by IDHS Ltd.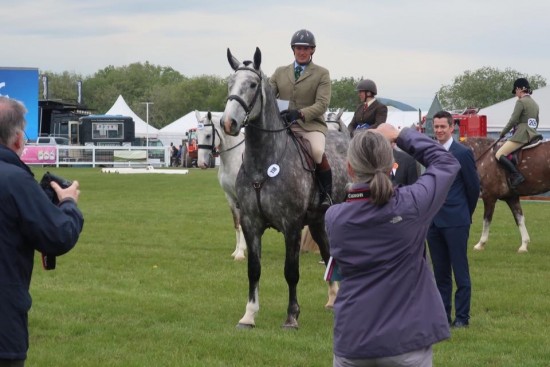 Five year old and over performance Irish draught
1 Alicia Devlin Byrne's King Flagmount by Welcome Flagmount ex Spring Days
2 Joanne Quirke's Mister P by Supreme Ginger ex Oprah's Gem. Bd Robert W Dunne
3 Amanda J Wright's Skipping Design by Diamond Design ex Skipping Star. Bd Eileen M Thompson
4 Charlotte Moore's Tullys Tina by Gortfree Hero ex Tullys Valley. Bd N & C Moore
5 Jane Richardson's Bright like a Diamond by Kec Bluejay Diamond ex Forest Lodge Damsel. Bd Betty Byrne
6 Claire Liddle's Ballytrim Molly by Ballytrim Midnight Dancer ex Ballytrim Crystal. Bd Tony Agnew.
Sponsored by Lisburn & Castlereagh City Council and supported by IDHS Ltd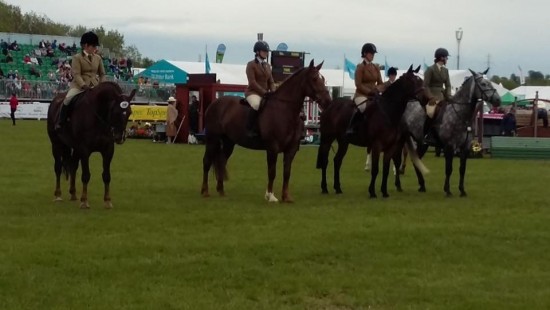 1 Joanne Maguire's Lady Hattie by Agherlow ex Bell Lady. Bd M&G Tunney.
2 Ian Murphy's Ava's Delight by Clonakilty Hero ex Cloonalison. Bd John P Lavin
3 P J Glynn's Crannagh Rivie by Sir Rivie ex Belcarra Star. Bd Martin Ruane
4 Helen Stewart's Minita Jezebel by Hillviewfarm Milligan ex Beeston Heather. Bd Mrs M E Watford
5 Mr & Mrs P & A Milligan's Clewbay Heather by Clewbay Bouncer ex Ballintaffy Lady. Bd Thomas Burke
6 Padraig Bohan's Gortfadda Ruby Kingdom by Coolcronan Wood ex Ruby Steele. Bd Sean Scanlon.
Sponsored by NI Tourist Board and supported by IDHS NI.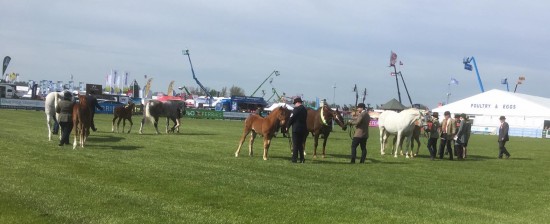 1 Grace Maxwell Murphy's Cappa Ranger by Cappa Cassanova ex Cappa Mist. Bd James Quinn.
2 Alicia Delvin Byrne's Gort Town Dancer by Gortfree Hero ex My Carrick Dolly. Bd Gerard Sweeney
3 Derryronane Stud's DS Bounce with me Baby by Moylough Bouncer ex Mount Diamond Princess. Bd Brendan Duffy
4 Jessicia Whitney's Edenagor Paddy by Cappa Cassanova ex Edenagor Cailin. Bd Jim McNulty
5 Amanda J Wright's Skipping Rose by Huntingfield Rebel ex Skipping Pearl. Bd Eileen M Thompson
6 Louise Kavanagh's Feed Showtime by Fintan Himself ex Diamond Anne. Bd Donal Reilly.
Sponsored by The British Horse Society and supported by the Irish Draught Horse Society NI.
RID Brood Mare in foal or at foot: 1: Alison Rountree, Umgola Lady Isla; 2: Kenny and Wendy Bell, Castleview Grosvenor Lady
Yearling: 1: Charmaine Kee, Gweebarra Realta: 2: Kenny and Wendy Bell, Castleview Lady Georgina
Two-year-old out of RID Mare by RID Stallion: 1: Charmaine Kee, Gweebarra Lady Star; 2: Roy Butler, The Real Scarlet
Three-year old out of RID Mare by RID Stallion: 1: Daniel Molloy, Clogheen Suzie; 2: Natasha Knowles, Ballyrolly Morning Dew
Champion: Charmaine Kee, Gweebarra Realta